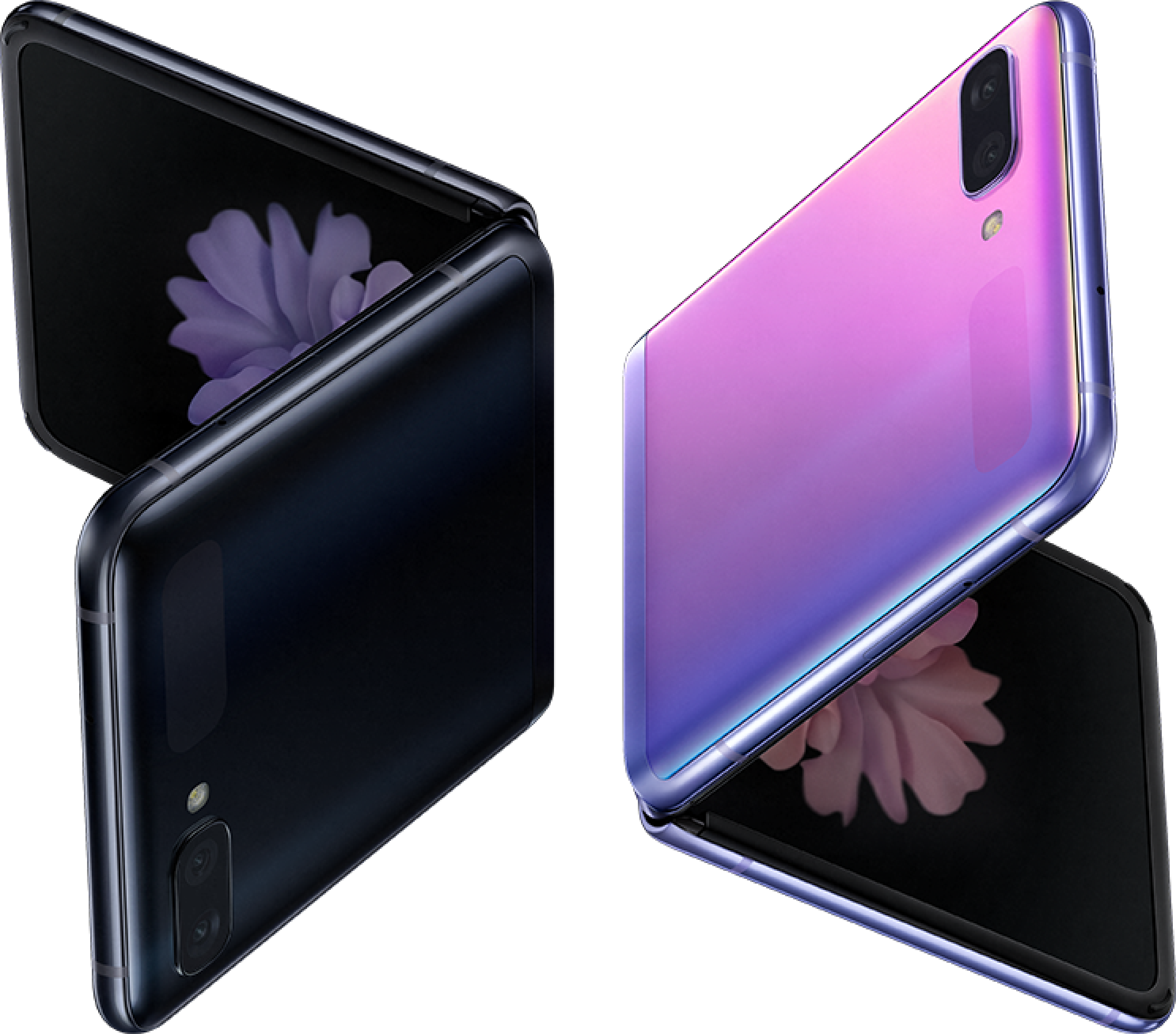 Meet the Samsung Galaxy Z Flip. It's made with ultra-thin glass, letting you bend the rules of photos, video calls and so much more. With this innovative design, you can go from small to big screen and any shape in between because the Hideaway Hinge lets you lock your phone in place for the ideal hands-free experience. Finally, a big display that transforms to fit your hand, pocket and lifestyle. The future changes shape.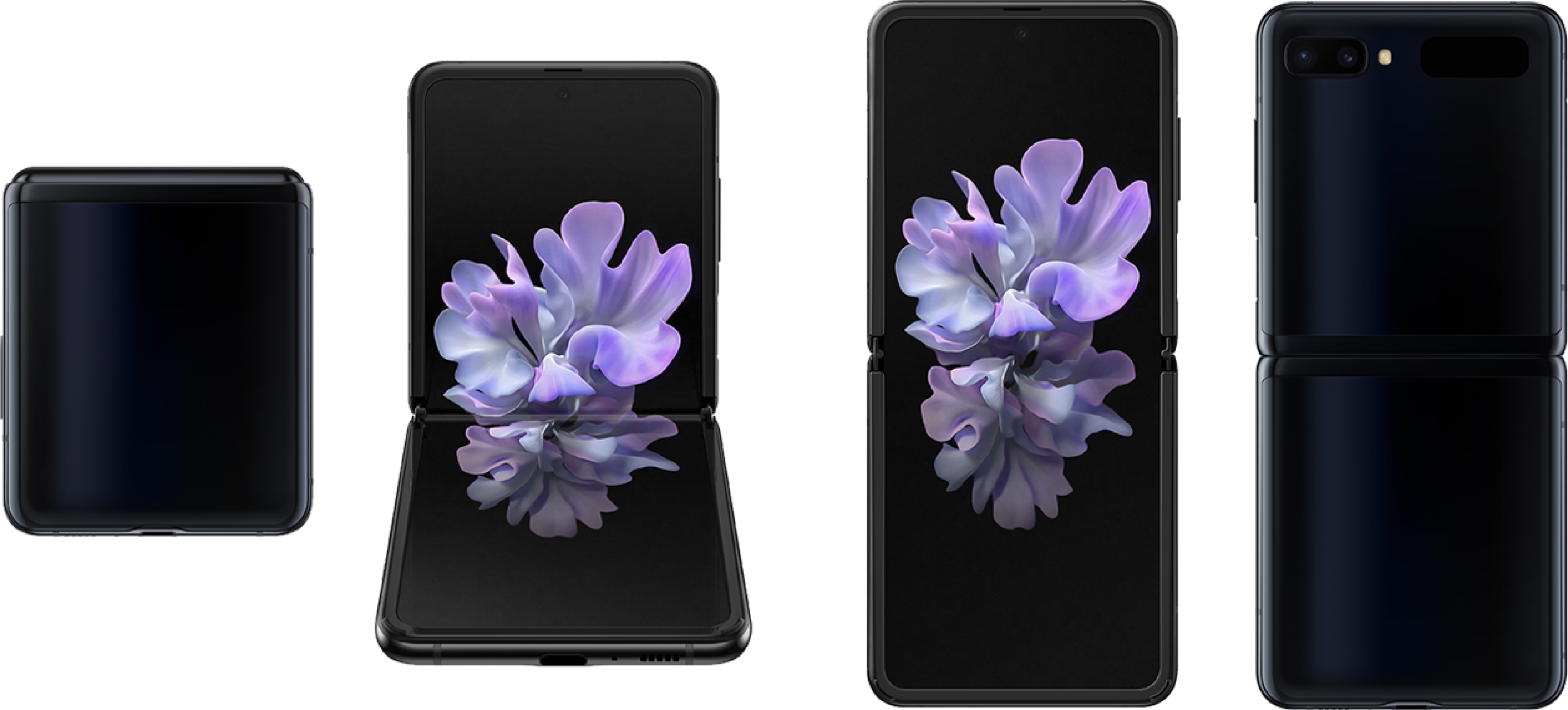 Compactness
A full screen that fits in your pocket. With ultra-thin foldable glass, the Galaxy Z Flip lets you have a full-screen experience that fits your hand, pocket, and lifestyle.
Hands-Free Camera + Freestop
A camera that poses for you. Lock your Galaxy Z Flip in place and take hands-free photos and videos from any angle between 70-110 degrees.
Contextual Continuity
Seamless transition from notification to app. Open apps directly by tapping the notification on the Cover Screen and unfolding the Galaxy Z Flip.
Night Mode + Night Hyperlapse
Ready for your night. See the beauty of the night with hands-free photos using Night Mode and videos with Night Hyperlapse.
Hands-Free Communication + Flex Mode
Let your hands do the talking. Video call* hands-free for a laptop-like experience. See everything you need on the top screen and control it with the bottom screen thanks to Flex Mode.
* Only available with Google Duo at launch.
Cover Screen
All you need at a glance. When shut, the Cover Screen on the Galaxy Z Flip keeps you in the loop with exterior notifications.
Design
Beauty in the hand of the beholder. Choose from two eye-catching colours with fashionable finishes – Purple Mirror and Black Mirror.
Infinity Flex Display
A movie theatre in the palm of your hand. Don't just see your favourite content, experience it with the 6.7″ Infinity Flex Display.
Ultra-Wide Lens
See it all, and more. Capture and enjoy the entire story with the ultra-wide lens on the Galaxy Z