Exclusive offer by
invitation only

To join our Ambassador Program
*with your first referral
Perks For Being An Ambassador
2 months Free internet* on your first referral
2 years total internet for FREE with 3 referrals
Receive fastest download speed in your area
Free activation
Free installation
Advanced screening of future products
Discounts on all other products
Get 2 months free of the fastest internet in your area on your first referral
Check out and give us your information so we know where to install the internet
Complete the quick online credit application through Net Live/Flexiti portal
Get 2 years Free internet with 3 referrals.  It is that easy!
* Referrals have to qualify for credit on the program.
For more information please send us a note and we'll contact you.
You can also call for more info at: 1-833-638-5483, choose option 1 and ask for an Ambassador Specialist.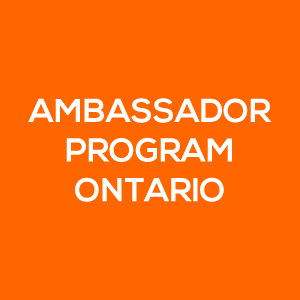 Ambassador Program Sign Up – Ontario
Receive fastest speed available in your area.
GET 2 Months Free Unlimited Internet with your first referral plus three months extra when you get approved on a Net Live Premium account, powered by Flexiti.  If you are not approved you still qualify for service. The 2 months extra bonus would not apply.  Refer 3 people for 2 years free internet.   You will be signed up for the fastest speed in your area.  If you would like to have a lower monthly price/speed contact support. 1-833-638-5483.
PLUS 3 Years Free Total when you sign up 3 qualified people.
Speeds from 6 to 250 Mbps download (you will receive the fastest speed available in your area.)
After your free period your payment will be $30 to $104/month or less depending on speed the in your area.
FREE ACTIVATION (save $50)
FREE INSTALLATION (save $129)
Installation usually takes 5 business days. Once we have an install date from the carrier we will notify you via email and ship out the equipment to you at that time. Most installations will require a visit from the local carrier. The equipment comes fully programmed and ready to go.
Program is for 2 years.  You can cancel at any time.* See below for details.
PLUS get…..
Price Lock Guarantee. Your price is locked for your entire term.
Price Match Guarantee. Find a lower price we will match it.
30 Day Money Back Guarantee. Love it or return it!
Premium Account Details
Premium accounts are billed monthly by Flexiti via email. Customers can choose to pay their internet bill by mail or online banking. You will be given a credit limit with your premium account (based on credit worthiness) that you can make additional purchases, if you wish for any Net Live products and services at the low rate of 0% interest (for up to 36 months) and zero annual fees.  For transparency on all term plans paid on your Net Live Premium Account, powered by Flexiti you will see the total term commitment on each statement with the declining balance each month. This way you know exactly where you are on your term and what amount is remaining.
Example: you sign up for 12 month term and you pay $100 per month. Your total term commitment would be $1,200. Each month it would reduce by $100 until the 12 months is completed.
You are signed up for a 2 year program and can cancel at anytime and are not responsible for any un-billed payments. If you do not go to term pay back any incentives given and ensure that the equipment is returned. (only applies to the first 6 free months given.)
Upon completion of your term you will have the option to sign up for any new incentives at that time.
See terms, conditions and F.A.Q.'s for full details
Q: What happens after 2 years. Can I get free internet again?
A: Sure you can. We just need to keep growing our brand and business. Get 3 more people to sign up to be an Ambassador and you will receive 2 more years free.
Q: I signed up 1 person do I get free internet?
A: The 2 months Free internet is when you sign up your first referral, but the whole purpose of the Ambassador program is to promote and grow our business.  As soon as you reach the 3 people you will receive the remainder of your 2 years for free.  
Q: Can I refer more than 3 people?
A: We would love to give everyone free internet but it's just not possible. That's why this plan is exclusive to Ambassadors and their 3 referrals only.
Q: What happens if I don't sign anyone up to the plan?
A: In the unlikely event that you could not find 3 people to give free internet to then you would receive the first 2 months free for being an Ambassador with your first referral.  After the free period regular payments would commence.   If at any time over the 2 years you do sign up 3 people you would receive the remainder of the 2 years free.
Q: One of the people I signed up did not qualify for the program know what?
A: Ok that's no problem you can use the same referral on another person and you will still be able to sign up 3 people to get your free internet.  All customers must pass a credit check to be eligible for the program.
Q: How much time do I have to designate to the Ambassador program?
A: That is completely up to you. You can sign up your 3 people and that's about it or you can be more involved a post on social media on a regular basis. The choice is yours.
Q: What if there is no service you offer in my area?
A: We offer the largest coverage in Canada but some areas are still not covered.  The Ambassador plans is available to people that are in a serviceable area.  
Q: What if I move?
A: Great no problem. You can take your free unlimited internet with you. Speeds are subject to certain areas and may be different if you move. There is a move fee of $129+tax.
Q: Is there a credit approval required?
A: Yes our Ambassador Program requires a credit approval for our Net Live Premium account powered by Flexiti.  Each applicant will have to fill out the quick 3 minute application to be approved for the program.  You will be given a credit limit for your account based on your credit worthiness.
Q: If my friend gives out 3 qualified referrals do they get 2 years of free internet?
A: Yes absolutely. The best part of the Ambassador plan is that we want to grow rapidly and there is no better way than to give our services away for free.
Q: Can I get free internet for my business?
A: This program is designed for residential customers only.  Business do not qualify at this time, however we do have great programs for business and by being an Ambassador you will receive special discounts on your business services.
Q: Can I change my speed?
A: During the first  month of service you will receive the fastest speed in your area.  After that period if you do not sign up 3 qualified people you have the choice to down grade your speed to reduce your monthly bill.  Carrier fees may apply. 
Q: What if my referrals quit before the 2 years?
A: Your referrals are able to cancel at any time.  To stay qualified to your 2 years free internet if any of the referrals quit you will have 30 days to find a new referral that can take the place of the person that left.  Simply maintain the 3 referals and get 2 years total Free internet.   
Q: How does billing work?
A: You will receive a bill each month from our billing partner Flexiti for your records. The free months payments are paid by Net Live.  If you have have the 3 qualifying people signed up Net Live will pay the remainder of the 2 years. 
Q: Who is Flexiti Financial?
A: Flexiti is our credit and billing partner. With Flexiti we can offer more flexibility to our customers with special incentives and promotions such as 0% interest for up to 2 years on any purchase made through Net Live, with no annual fees. 
Q: What will my monthly payment be?
A: Your monthly payment will be determined based on the fastest speed in your area.  All of our rates can be found on our website at netlive.live/internet-packages/.  You are able to downgrade the speed at any time that will in turn reduce the monthly payment.